Corning High School will conduct an ACT Prep Session for the June 11th ACT test. The prep will be June 10th from 8:30 am - 11:30 am. The session will be taught by Chad Cargill. This session is open to all current 9th - 11th grade students, and is free for participants. If you are the parent or guardian of a CHS student, and your student would like to participate. Please contact the CHS counselor, Christy Varvil, at her office or email
christy.varvil@corning.k12.ar.us
.
CMS Awards Assembly Wednesday May 18th. 5th/6th grade-8:15 7th grade-10:00 8th grade- 12:45 Parents of students receiving awards are invited.
Attention Volleyball Parents and Students: Coach Radcliff will be hosting a meeting for parents and players on Friday, May 20th at 5:00pm in the Park Elementary cafeteria. And again on Monday, May 23rd at 5:00. Please make plans to attend one of these.
Attention parents and guardians of students that ride the bus. Due to flooding/road issues, buses A, C, D, & I-may be limited as to who they can pick up tomorrow. Please call the office if your student is not picked up.
A correction on CHS sports banquet. It will be in the "GYM" at 6 pm Monday the 9th
Reminder: Sports Banquet is Monday, May 9th, at 6:00PM, in the CHS Auditorium. The PRIDE Booster Club will be feeding athletes again this year immediately following the banquet, but they must sign up by Wednesday, May 4th, in the school office. The meal will be at Parkview. This is for athletes in grades 7th-12th as well as 6th grade trap shooters. If a CHS athlete is taking a date that is not an athlete or doesn't attend CHS, there is a $5.00 charge when they sign up at school.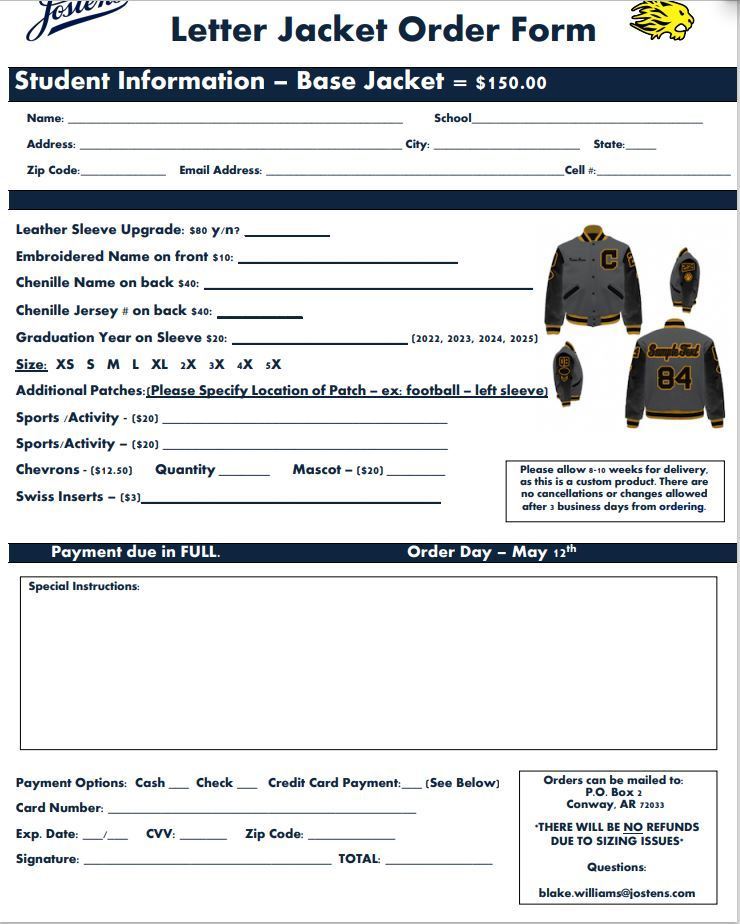 Attention. Tomorrow is the last day to order your yearbooks. Please see Ms Price to place your orders.
Attention. The deadline to purchase a yearbook is this Friday, April 29, at the end of the day. If you would like to purchase a yearbook please get with Ms Price at Corning High School.
Due to flooding, a few routes may not be able to run their full route. We apologize for the inconvenience.
Attention Corning Schools will release today at 1:00 to ensure all our students and staff get home safely before the predicted severe storms. Parents have the option to check out their students with no absence counted after 11:00. Thank you for your patience and cooperation with this matter.
Bus E may be running late on this afternoon drop off. Monday the 11th.
Bus C did not run on time this morning. The bus is headed to pick up students at this moment. We apologize for the inconvenience.

Attention The 2022 yearbook is still on sale. They will be sold until the end of the day on Friday, April 29. The cost is $40. Contact Brenda Price to purchase a yearbook.

Students are being released to go home. Buses will leave as soon as we get loaded. Thank you for your patience.

Due to imminent severe weather Corning Schools will not release student drivers nor bus riders until 3:30. If you pick up your child in the car line you may do so at normal time at your own discretion. Please note it may take some time to get your child to you as we will not send them outside until we see their ride We will reevaluate the situation at 3:30.

The Corning Bobcat Cheerleaders are raising money for summer cheer camp. Attached is their store's link to make ordering easy. Please click "deliver" so that your items ship straight to your door. Youth sizes are available!! Thank you for your support.
https://jco.printavo.com/merch/corning-school-store/
Reminder: Kindergarten Registration is today at Park Elementary from 9:00-2:00.
Bus A that runs north of Corning and to Moark is running one hour late today. We apologize for the inconvenience. Students will still be offered breakfast and will not be marked tardy.
CHS will conduct parent-teacher conferences on Tuesday, March the 15th, 2022 from 3:30-7:00pm. All parents and guardians are welcome to attend. Please see the website for more information.